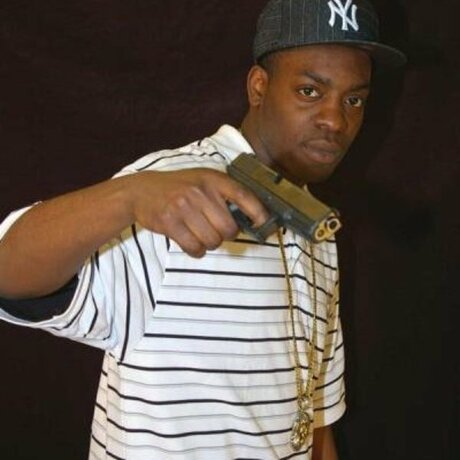 On this freakish investigation Mista Montana and Menace do this:
Rap's favourite uncle, Uncle Murda vents his disgust at the lack of masculinity that exists in Hip Hop in 2014 and plugs his latest mixtape "Ain't Nothing Sweet", which sees the introduction of his crew GMG. We also touch on his departure from Epic Records, Chris Lighty's influence, his Pawn shop advertisement, Being compared to BIG by Nas, weirdo Rap, Trinidad James, ambitions of total industry domination and more.
Fresh off the recent release of "Brownsville Jesus" we are joined by Maffew Ragazino to travel through his colourful career to date and talk future projects, which will include both a mixtape and EP's, one of which being a collaboration with frequent collaborator Frank The Butcher. We also talk about his interest in the element of surprise, appearing in The Source's unsigned hype column, working with Pete Cannon and how his ode to Dipset "Dipset forever" initially started as a joke.
An enthused DJ Paul joins us from his sleeping bag to discuss his new group project Da Mafia 6 and its latest member actor Sharon Stone. If this wasn't enough we also talk about the tragic passing of Lord Infamous and the future of his remaining unheard verses. Don't *ahem* sleep on this interview. Possibly our shortest but BEST interview to date!
Exile joins us alongside Johaz in the form of their new group Dag Savage to explore their new album "E&J" as well as reflect upon both their careers, the chemistry in which they both share and future projects, which includes a potential sequel to "E&J", a new Blu and Exile album, 2 new Emanon projects ,a Dirty Science album and the highly anticipated Fashawn and Exile album , which Exile confirms is finished.
DJ 7L joins us from the Get-On-Down-Records office to discuss the unique labels operation, history and stream of quality re-releases, which include the super dope re-issue's of "Ironman" , "Liquid Swords", "Illmatic" but to name just a few! We also talk future re-release's and releases such as "'93 Til Infinity", the possibilities of a 15th anniversary re-release of his & Esoteric's classic "Speaking Real Worlds", Czarface 2, Chuck D being named official ambassador of Record Store day and so much more! Peep this rap nerds.
Future-legend Tree passes through the show to make his debut appearance and promote his latest EP "The @MCTreeg EP". We talk sampling strategies, Chicago music, his new album with Sha Money XL (recorded in 5 days), his experience with Pitchfork, as well as a series of collab confirmations, including Roc Marciano and the influence of Kanye West.
Matt Maddox takes to Conspiracy Worldwide Radio on the eve of his show to discuss his sophomore release "Righteous Fury" , working with C-Lance, Tragedy Khadafi, his tour, a future EP with Skammadix and more! We are running an exclusive contest in conjunction with Red Phone Records in which we will be giving away 5 copies of "Righteous Fury" to those who can tell us the title of Matt Maddox's debut release as a solo artist. Email us your answers to conspiracyworldwide@gmail.com and we will announce the winners on the next show.
The Killer combo that is Dr. Syntax and Pete Cannon discuss their forthcoming project "Killer Combo" and its creation, detailing such joints as "Grotty" and "What We Wanna Do", which unlike most US collaborations was recorded with Del The Funky Homosapien at the studio. We also address upcoming music from Syntax and Split Prophets and a new hip hop oriented Jordan "Rizzle" Stephens EP produced by Pete Cannon.
AND THAT'S NOT ALL!
Mista Montana and Menace talk politics, monkeys and drive-bys in one of our strangest showsto date.
ENJOY OUR GHOUL!
Contact us at conspiracyworldwide@gmail.com