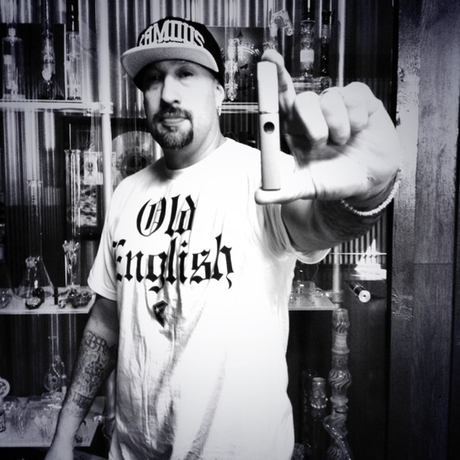 On this sunny episode Mista Montana and Menace do this:
We are joined by the legendary B Real to talk about his latest mixtape "The Prescription" and last year's overlooked Serial Killers project as well as the upcoming Cypress Hill album, which he describes its tonality as being dark and psychedelic! We also speak on several future releases, including a sequel to both last years Serial Killers and Prohibition mixtapes and the online media monster that is BRealTV!
UK's own purveyor of luxurious rap beats, The Purist, joins us for a rare radio appearance to discuss his latest Blaxploitation inspired release "Pyrex Scholar" and his collaborative LP with Sonny Jim. We also talk Your Old Droog's refreshing hand's on approach, his plans of crate digging with Roc-Marciano in L.A., Danny Brown opening up his shows with their track "Jelousy", sampling and more!
Oddisee returns to Conspiracy Worldwide Radio to detail his forthcoming release "The Good Fight", which unlike his releases prior he says was recorded in one place, specifically within the comfort of his own home. We discuss such songs as the album's first single "Counter-Clockwise", "Fight Delays" among others and his mind-set during its creation. We also touch on his journey with Mello Music Group, a project in the works with Plan-B and so much more.
MC, DJ and producer, we talk to the ambidextrous indie legend that is J-Live to celebrate his latest opus "His Own Self" and over 20 years of independence. We speak to the former teacher about his rejuvenated growth as a producer and phase 2 of his artistry and new found ambitions to produce for artists. Detailing the advantages and disadvantages of creating his new LP by his own self we explore its creation and influences respectively plus more. Essential listening.
Malik B and Mr Green are with us via a conferance to speak on their Enemy Soil released project "Unpredictable" and some of their fondest memories creating it. We also speak on their mini Horror-movie "Rips In The Paper", chemistry together in the studio among more!
AND THAT'S NOT ALL!
Mista Montana and Menace take you on a mysterious jouney into the unknown as the spring time vibes cause sunnys to be pulled.
Enjoy our front!
Contact: conspiracyworldwide@gmail.com