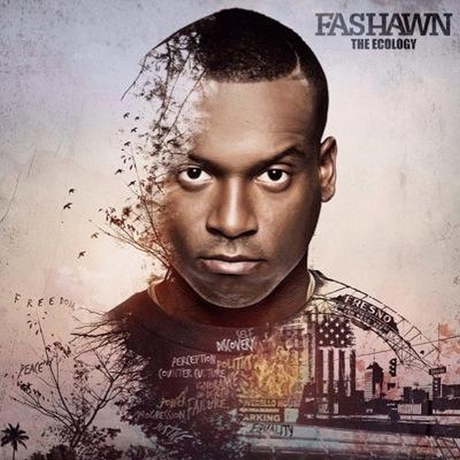 On this gathering of pioneers Mista Montana and Menace do this:
We talk to the legendary Big Daddy Kane about his influence on the tree of Hip Hop and an upcoming EP with KRS ONE, which when finished will be performed on the road using a 1960s "Artist VS artist" show approach. We also talk "Long Live The Kane", the prospects of following suit of artists recently and shooting music video's for older songs, rejecting the beat for The Notorious BIG's "Warning" because it was too slow, Prince Paul being the first producer to tell him no, arguing relentlessly with Sauce Money, a collaborative album with Jay Z as proposed by Jaz-O, Busta Rhymes not wanting to do the dragon roar for "Come On Down", having to apologise publicly for a gay slur on "Pimping Ain't Easy", Warner Brothers and censorship and so much more!
We are joined by man of the moment Fashawn to discuss his oft delayed Mass Appeal sophomore release "The Ecology" and an unforgettable record release party that saw Nas making a surprise appearance. We talk the creation of "Something To Believe In", which he reveals that he felt his original verses for were too cliché, "Letter F" being recorded as far back as his last appearance on Conspiracy Worldwide Radio, working with Busta Rhymes, future plans of collaborating with Bishop Nehru, Boldy James and Run The Jewells, the possibility of a music video for "Something To Believe in" and more!
SLAMJamz latest endorsement Easy Mo Bee joins us for a lengthy interview about his latest chapter "And You Don't Stop" and why Chuck-D felt it necessary to be an instrumental album. We also reflect upon him recording cassette demos with The Genius and ODB of which he says some of the lyrics would later appear on "Enter The Wu-Tang: 36 Chambers", working with a young RZA (Prince Rakeem) and GZA (The Genius) for their Tommy Boy projects pre Wu Tang Clan, being cited by RZA as an an unofficial Wu Tang member, his memories of creating "Ready To Die", being a pioneer of the Bad Boy Records sound, 2Pac, working with Public Enemy for "Muse-Sick N Hour Mess Age", remixing LL Cool J's "Pink Cookies In Plastic Bag Getting Crushed By Buildings" and more!
We shoot the shit with Himanshu Suri, commonly known as Heems (formerly of Das Racist) about his upcoming debut "Eat, Pray, Thug", transitioning from mixtape to album, how there were 2 recorded versions of the album, one record of which recorded in December 2013 and the other more recently featuring no rap appearances. We also discuss being signed to a Heavy Metal label, sampling, an upcoming video with Eric Andre and Hannibal Buress, Das Racist, spending time in India, the importance of identity, going back to his humble beginnings and so much more!
Miami pillar DJ EFN joins us to discuss his first original studio album "Another Time" and how it harkens back as an ode to his mix-tape past of combining pioneers, legends, new artists and hometown artists respectively. We explore the making behind many of the albums tracks including "Another Time", "Selfish", "South-West", "Crazy Dope", "Revolutionary Ride Music", "Who's Crazy", "Survival", "When I'm Dead", "Role Model", "Paradise" and "We Earned It". We also talk the DJ Premier laced "Who's Crazy" initially being made for Rick Ross, Skam 2 designing the album's cover, the legacy of Crazy Hood Mixtapes and more!
AND THAT'S NOT ALL!
Mista Montana and Menace unearth more than they bargained for when they investigate the parts that were cut from 50 Shades OF Grey!
Enjoy our treatment!
Contact: conspiracyworldwide@gmail.com