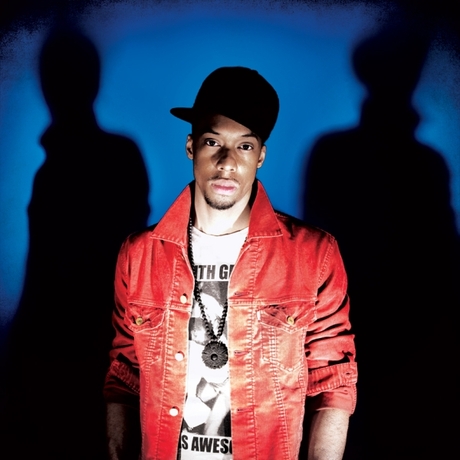 On this hardcore exposure Mista Montana and Menace do this:
A week after his latest album, "If There's A Hell Below", Black-Milk joins us to talk progressing as an artist and how his latest opus is (somewhat) a continuation of "No Poison, No Paradise". We also touch on the status of the new Random Axe project, working with Bun-B (who was initially scheduled to appear on "The Hex"), recording "Almighty" , Pete Rock and more. What project does he have in the works with Marvel? Is he any closer to producing a track for Eminem?! Listen and find out!!
DJ Spinna takes to the show to announce that he is in the mixing stages of the new Jigmastas album and outlines his future, which will include work with Rasheed Chappell, El-Da-Sensai and Sadat-X, J Live, Oxygen (Soundsci) and a new Polyrhythm Addicts album. He also discusses the influence and power of Social Media, the status of his collaborative album with Homeboy Sandman and more.
Winner of R.A The Rugged Man's "Definition Of A Rap Flow" contest, A-F-R-O makes his UK radio debut appearance to discuss his plans of releasing several projects and being taken under R.A's wings. We talk his influences, meeting idols, working with Sadat X, Havoc, Chip-Fu, his plans of shooting a sitcom show, being asked by Vinnie Paz and R.A. The Rugged Man to feature on a track for the new Jedi Mind Tricks album and more. Peep out his acapella at the end of the interview.
Termanology walks us through his upcoming album "Shut Up And Rap" and discusses being inspired by the energy of new blood. We also touch on the slept on "Goya", providing production for new projects from Sheek Louch and Wu Block, working with Doo Wop, his plans of working with DJ Premier for the second time, currently sitting on 100 unused beats, his thoughts on returning to battle rap, a collaborative project with Slaine and so much more.
We are joined by Hex-One (Epidemic) to discuss he and his partner Tek-Nitian's recent "Definition Of A Rap Flow" entries, meeting and spitting bars for R.A. The Rugged Man, their latest EP with producer Tantu, working with Fashawn, being slept on, the future of Epidemic and more. He also blesses us with 3 acapella's courtesy of our listeners demand. Unbelievable!
AND THAT'S NOT ALL!
Mista Montana and Menace discuss key world issues including space probes, tigers in Paris, Kim Kardashian's titty-bits and much more in a very crude exposure of truth.
Enjoy our dancing!
Contact:conspiracyworldwide@gmail.com