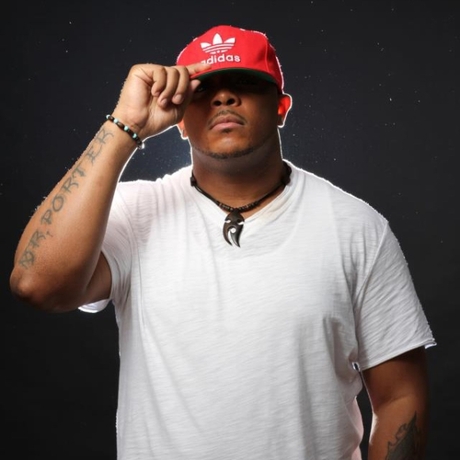 On this uplifting episode Mista Montana and Menace do this:
Blah Records cult-leader Lee Scott joins us to talk about his Dirty Dike helmed latest release "Butter Fly" and his subconscious Jazz musician like approach with improvisation making it. We also talk Dirty Dike's transition as one of the best producers out now, High Focus Records, Madlib parallels, why it was important to produce a project free of guest features, his goals and hopes of signing Krazy Bone to Blah Records and more!
Roots affiliate STS, aka Sugar Tongue Slim joins us after a photo shoot to discuss his collaborative effort with RJD2, namely 'RJD2 & STS' and always striving to maintain his Black Thought led crew Money Making Jam Boys mentality of being the best when creating. We talk the conception of 'RJD2 & STS' and its origins of once starting as an EP, his DJ's role in its making, working with Black Thought, writing for several notable artists such as Ciara, his plans for the future and more.
Grammy award winning producer, Denaun, or as he's most commonly known Mr. Porter makes his second appearance on Conspiracy Worldwide Radio to discuss his latest EP 'Stuff In My Backpack', his evolution and growth as an artist and forthcoming album '9', which is set to feature Eminem, Jay Electronica and Royce Da 5'9 among others. Captivating and brutally honest we talk to the D12 member and Eminem's hype man about struggling with demons, working with Dr. Dre for the NWA film soundtrack, touring, Yoda philosophy, online critics and so much more.
Pre-recorded following the public's response to the murder of Freddie Gray,we spoke to Rapper Big Pooh about his latest EP 'Words Paint Pictures' and the correlation between his single 'Stop' and the pain of the unheard in the Baltimore protests. Breaking down several of the EP's tracks, we explore one of this years most important EP's to date and discuss the power behind the projects visuals. We also talk about the prospect of recording a full length project with Apollo Brown, working with Mello Music Group and much more!
We take a trip down memory lane and reflect upon Westside Gunn's humble beginnings and discuss his upcoming plans to close out his stellar 'Hitler Wears Hermes' series in the form of 'Hitler Wears Hermes 3'. We also discuss his plans to release 'Hitler Wears Hermes 2' on vinyl via The Purist's label Daupe, serving time in prison and how it has affected his artistry, co-signs from DJ Premier, Alchemist, Sean Price and J57, working with Vast Aire, his chemistry with Conway, a project with the legendary DJ QBert entitled 'Fly Guy' and so much more.
Enjoy our journey!