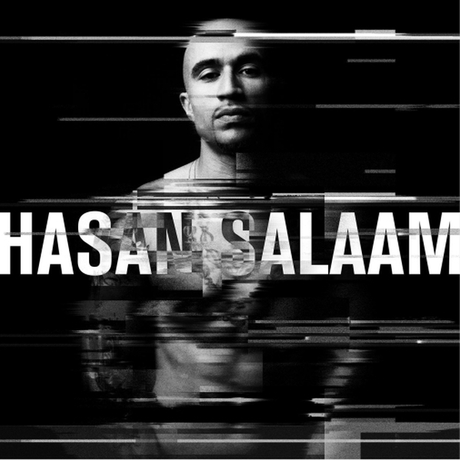 On this prelude to the Halloween Special Mista Montana and Menace do this:
The world famous DJ-JS-1 sat down to discuss his new album and the lack of authenticity artists of today claim to have using social media. "It Is What It Isn't" boasts an impressive line up of over 45 artists and a total of 21 songs, many of which become the subject of discussion in a revealing interview. Hear the making of such tracks as "It Is What It Isn't", "Whatever It Takes", "Soo Real" among others and find out why a planned song with Akrobatik and Jeru The Damaja didn't make the album. Will JS-1 and OC collaborate for a full length project one day? Listen and find out.
Author Brian Coleman shares his technique of putting together "Check The Technique Volume 2", his third book in a series, with a detailed history of classic Hip Hop LP's coupled by track-by-track break down of the songs by the artists themselves. In an attempt to get closer to the fly on the wall experience of documenting some of these albums we talk the process of exploring albums such as "He's The DJ, I'm The Rapper", " A Wolf In Sheep's Clothing", "Funcrusher Plus", "Only Built 4 Cuban Linx" and much more!
Apollo Brown takes to Conspiracy Worldwide Radio to discuss and promote his new collaborative LP with Ras Kass "Blasphemy", breaking down the making behind several of the LP's tracks and inspiration for them. We also touch on his many upcoming projects, which will include a compilation, a "surprise" EP with a Mello-Music artist, a track with KA and more.
Viper Records' Hasan Salaam joins us to celebrate the final chapter in his trilogy, namely, "Life In Black And White" and explains why it reflects a feeling of a life as opposed to a moment like his other projects. We also touch upon the inspiration behind the Immortal Technique assisted lead single "Jericho", politics, working with producers in the UK including CWR affiliate Cross-Bone-T, the future of Viper Records and more.
Genesis Elijah joins us to publicly detail the until now largely private process behind his quadruple EP "Private Moments In Public". We talk and explore the conception behind the project, which he reveals was initiated by an argument with his girlfriend, the power of social media, experimentation, working with Fliptrix for the track "The Return", recording "Underground King" remix and more, including a forthcoming project with Brown Bag All-Stars producer The Audible Doctor.
The ever quirky Busdriver makes his debut appearance on the show and walk's us through the creation of his latest opus "Perfect Hair" and speaks of ambitions of working with Matt Groening. We also talk working with Open Mic Eagle, Danny Brown, Hellfyre Club and more.
AND THAT'S NOT ALL!
Mista Montana and Menace take time to reveal the exclusive paranormal investigation planned for October 31st 2104 - a live broadcast to remember!
Enjoy our Terror!
Contact: conspiracyworldwide@gmail.com