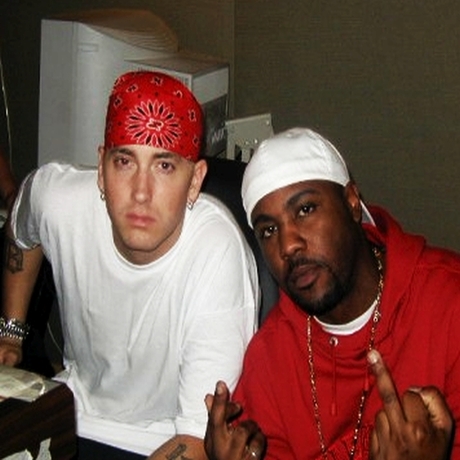 On this festive live event Mista Montana and Menace pull out all the stops and do this:
We chop it up with J-Zone about his latest project "Lunch Breaks" and the trial and error of its creation, "Peter Pan Syndrome", Clyde Stubblefield's influence on Hip Hop, classic drum breaks, his hopes of one day developing his ability of playing Bass again, his new group Superblack comprising of members Sacha Jenkins and Prince Paul, working with Your Old Droog, his optimism in the music industry, the new execution date for Philadelphia icon Cool-C and more.
Kuniva (D12) joins us to discuss his latest mixtape "A History Of Violence", collaborating with Jon Connor, Boldy James and Guilty Simpson for "Michaginish", which he reveals was initially only set to feature Redman, the legacy of D12, his thoughts on the chosen D12 selection on "Shady XV", the message behind "Bane", Eminem, his memory of hearing an early beat for "Lose Yourself" on the set of 8 Mile, why there won't be a "D12 Vs Everybody" record, the status of the new D12 album and much more!
Super producer Nottz takes to Conspiracy Worldwide Radio to announce and discuss his 35 upcoming (or not) projects, including his 2015 scheduled collaborative album with Busta Rhymes, which he says is 80 percent finished,The Proz, De La Soul, Mac Miller, Bilal, Lox, Dwele, an EP with Sean Price among many others. We also talk working with The Game, Diamond D, his latest beat-tape "Natal Mortos", which is available as a FREE download online and more.
Jam Baxter joins us from his album release party to discuss and explore his latest album "...So We Ate Them Whole and his hopes of following Dirty Dike's footsteps and pursuing an Australian tour with Dead Players. We also talk working with veteran producer Chemo, finding inspiration in beauty and horror, recording "Everything", "Menu" and "28 Staples", which he says was written with a raging infection in his arm, the upcoming Four Owls album, Onoe Caponoe, the likelihood of another Contact Play album and more.
Joining us from a vacation in Florida Burke The Jurke discusses and reflects upon his brilliant album "Ear Responsible" and his forthcoming currently untitled album. We talk fan response, Jedi Mind Tricks and more in a fleeting but enlightening interview with one of Philadelphia's sharpest emcees.
New guy Emerson Windy, an artist of many co-signs including Ice Cube, Timbaland, Pusha-T, Lil Wayne and Wiz Khalifa but to name a few joins us to discuss his upcoming plans and single "Black America". Pre recorded on thanks giving we also discuss such issues as the Michael Brown case and much more in an interview with one of 2015's artists to watch.
AND THAT'S NOT ALL!
Mista Montana and Menace break the truth behind America's false claims of North Korean hacking and explain how the Sony Pictures hacking was self-inlficted in order for them to now take action against North Korea. EXPLOSIVE TRUTH!
NEW!! Follow us on Instagram Mista Montana and Menace
Enjoy our logs!
Contact: conspiracyworldwide@gmail.com