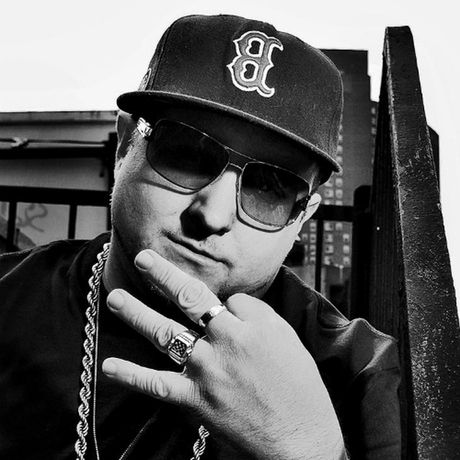 On this explosive threat level, Mista Montana and Menace do this:
Duck Down Records' Statik Selektah discusses his new album "What Comes Around", breaking down the inspiration and creation behind such tracks as "Alarm Clock", The Thrill Is Gone", "Drunk & High", working with Snoop Dogg and being inspired by the late great Guru's "Jazzmatazz". He also details his future, of which will see upcoming work and projects with Ransom, Joey Badass, another "24-hour period" project with Freddie Gibbs, a Scarface collaboration, which he confirms Face has already written and more!
Diabolic returns to the show to talk his September slated release "Fighting Words", his initial scepticism in launching a Kickstarter campaign to fund its release and how its recording was an organic process. We discuss maintaining creative independence and freedom, working with RA the Rugged Man, Celph Titled and the DJ Premier laced "Diabolical", which we were proud to play first, who he would want to Battle today and more. Will Diabolic work with Immortal Technique again? Listen and find out.
Chris Rivers takes to Conspiracy Worldwide Radio to detail his transition from Baby Pun to Chris Rivers in a brief but illuminating introduction to the son of Big Pun. We talk growing as an artist within recent years, finding difficult to balance integrity with sales, his hopes and goals for his upcoming debut album, working with Styles P and Vinnie Paz, the possibility of collaborating with his father via unreleased verses in the future and more.
The OG that is Buckshot joins us to discuss his collaborative album with New Zealand based producer P. Money "Backpack Travels", working with KRS ONE, both present and future projects at Duckdown Records, his feelings and thoughts on the aftermath of the August 9th police shooting of Michael Brown, his shoe-line Triple Threat, performing in the UK and more.
Dan The Automator makes his debut appearance on the show to explore his latest album with actress Mary Elizabeth Winstead and reflect over some of his most career defining records to date. We talk recording Kool Keith's "Dr. Octagonecologyst", working with Prince Paul as part of Handsome Boy Modelling School, El-P being mad over their collaboration "Megaton B-Boy 2000", producing Black Rob's first ever on wax appearance "The Smootheness", Deltron 3030, the formulation of The Gorillaz, his relationship with Director Edgar Wright and so much more!
Long time journalist Angus Batey takes time out his schedule to share his memories spent working freelance for British publication Hip Hop Connection (HHC). We also discuss his current grind writing for NME and the national morning newspaper The Guardian, his freedom at The Guardian and freedom The Guardian has to cover music, feeling too old to review albums by artists younger than him, NOT being fond of Ice Cube's "Death Certificate" when it was first released, HHC's Editor Andy Cohen once inviting football stars Andy Cole and Kevin Campbell to meet Wu-Tang Clan, Pitchfork, making money from journalism and the future of income in independent journalism and more! Will Angus remain true to his word and check out 2 publications Menace writes for Wordplay and The Hardcopy?! We say HE BETTER.
AND THAT'S NOT ALL!
Mista Montana and Menace discuss the tragic shooting of Michael Brown, the false flag terror threat that the UK government is selling to us all and a lot more.
ENJOY THIS!
Contact: conspiracyworldwide@gmail.com