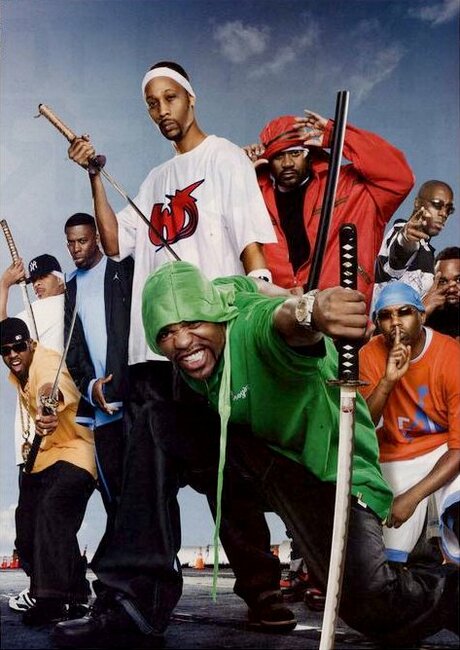 On this
gigantic show
we have:
Wu Tang Clan
's voice of reason, the
GZA
, takes time out to talk about his new albums, the importance of natural creation and his new books. Never one to be flustered by the conventions of modern industry politics and pressures,
GZA
is as methodical and blunt as his vocal stylings, as we talk the future of the Wu Tang Clan in 2010. Is there a new full group album on the way? Listen and find out.
Allah Mathematics
is working on the The New Wu (Ghost/Rae/Meth) album and joins us full of optimism and anticipation for what lies ahead for the Wu Tang collective. He reveals more details about The New Wu album, including producers and expected features and even sends us an exclusive never-before-heard track that he has produced. Essential listening for all Wu Tang fans worldwide.
Strong Arm Steady
are in jubilant moods, as
Krondon
and
Phil Da Agony
welcome in 2010 with a full discussion of their new Madlib-produced opus, In Search Of Stoney Jackson. Krondon also delivers exclusive news regarding himself and Brother Ali and all in all, these guys cement their name as some of the most dedicated and important artists in our scene.
Above The Law
grace us with their time and deliver an interview of classic proportions. Cold 187 and KMG take us on a candid journey through their career, citing the realities, the pains but most importantly - the reasons why they single-handedly changed the soundscape of westcoast music. They offer raw accounts of such sensitive topics as the passing of
Eazy E
,
Suge Knight
, Dr Dre, 'The Chronic' and of course their brand new album, set for release this summer. These guys are written in the history books of hip hop but only get a paragraph when they deserve their own page - hopefully this interview will help to increase people's awareness.
Ty Fyffe
has produced some of the most popular rap/hip hop records of our generation. From Canibus to LL Cool J, this man has been behind the boards on chart hits,underground gems and even classic old school tracks that helped mold future generations. But has he been recognised correctly? Listen in as it all unfolds.
AND THAT'S NOT ALL!
Presto
is one of the finest emcees that you will find. Canibus thinks so much of him, he featured him on his new album and formed a group with Presto at the forefront. He joins us on the show to introduce himself to a new audience and cement his status and popularity with all those hip hop heads who already know his unique ability. Expect much more from Presto and Conspiracy Worldwide Radio in 2010.
ALSO!
There is exclusive
podcast-only material
included on this show - check the very end of part 2 of the show for an Allah Mathematics exclusive joint - sent to us by the man himself during the show. Contact us at
conspiracyworldwide@gmail.com
Montana Twitter:
http://www.twitter.com/mista_montana
Montana Facebook:
http://www.facebook.com/realmontana2
Menace Twitter:
http://www.twitter.com/menaceuk
Conspiracy Twitter:
http://www.twitter.com/conspiracyradio
Friday Night Twitter:
http://twitter.com/conspiracyfm
If you appreciate what we do please give what you can and we will be here forever!