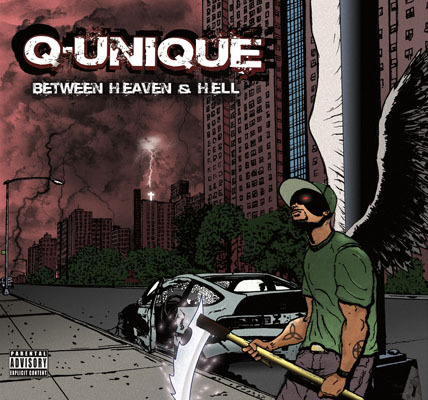 On this
season changing early Autumn night
we have:
The Outlawz
join us as a full group on the eve of 2Pac's tragic anniversary to talk about reuniting as a group with Hussein Fatal, EDI Mean and Young Noble. Their new album
Perfect Timing
drops March 2011 but this epic and edgy, 50 minute interview, takes the listener on a journey through the hardships and glory of one of hip hop's most consistent independent groups. Eager to break free from the shadow of their lost brother and establish their own identity, The Outlawz cover topics such as
Death Row Records
, the plagiarism of 2Pac's sound/image and even find time to add some credence to
Keith Murray
's claim of "squaring off with Pac in The House Of Blues". A true war story unfolds.
Beastie Boys
are the topic as the creator of such classic albums as Check Your Head and Ill Communication. Mario C, steps in live from his studio to unravel the untold story of the Beastie Boys' history. We cover individual track creation, with Mario even spontaneously recreating such beats as "Sure Shot" for us while we talk and exploring the studio tales from classic Beastie Boy albums. No true Beastie Boy fan can miss this rare insight.
7L & Esoteric
pounce into the studio to talk about their upcoming Oct 12th album 1212. As well as divulging information regarding the numerous collaborations contained within the album, such as Alchemist, Evidence, Ill Bill and Vinnie Paz, the dope dynamic duo tackle many pertinent hip hop issues such as Raekwons recent
Justin Beiber
feature and Dr Dre's SUPERB Detox leaks.
Q Unique
is a noble knight. His new album "Between Heaven And Hell" is superb and it was our honour to welcome back onto the show to discuss the closure of Fat Beats Records NYC, his disgust at the dispensable nature of the hip hop industry, working with
Necro
and
Ill Bill
and heaps more, in a truly sensible and reaffirming 30 minute feature.
Foreign Beggars
are one of the UK's guiding torches when it comes to album releases, label management and live shows. Their success is seldom challenged by their competition, so it was a pleasure to talk
Bukkakes
, Dented Records and the future of the group with Metropolis, who remains as likeably modest as you'd expect. We talk possible collaborations with
The Prodigy
, Jay Electronica and MF Doom, even offering all listeners the chance to send their tracks for a possible Dented Records record deal.
AND THAT'S NOT ALL!
We launch over 4 hours of hand-passed, quality hip hop to renew the dying fans faith and reaffirm the diehard's affiliation with this untouchable culture we affectionately refer to as "hip hop". None of the other radio station's did that this week -
because they can't
. Enjoy! Contact us at
conspiracyworldwide@gmail.com
OR Blackberry Messenger: 22192BE3 Mista Montana -
http://www.montanauk.com
Menace -
http://messengermenace.blogspot.com/