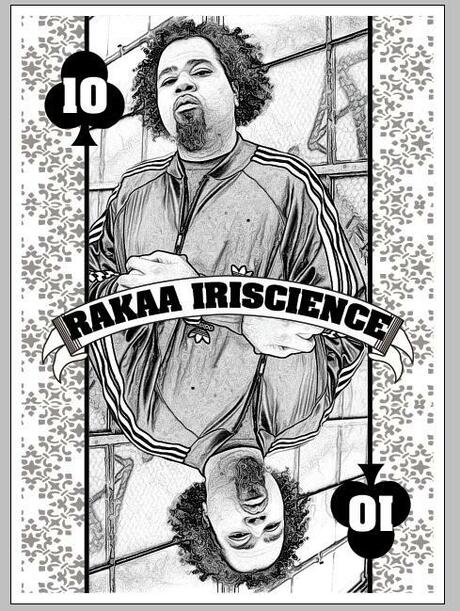 **TO LISTEN CLICK "PLAY" OR "DOWNLOAD" AT THE END OF THIS SHOW DESCRIPTION**
On this
must hear
show we have:
Public Enemy's
driving force and legendary hip hop icon,
Chuck D
,steps away from writing a new song to indulge in a feature-length, 40 minute interview, in which we address many of the pertinent issues surrounding our beloved hip hop culture. From the entrapment of modern music corporations, to the celebrations of our successes as a collective, this interview symbolises a landmark point for the development of Conspiracy Worldwide Radio. Chuck questions whether such artists as
Jay Z
have changed the world, the psychology of such media icons as
Bill O'Reilly
, his future musical work with Immortal Technique and much more in an accomplished and positive 40 minute exploration. A MUST hear.
Dilated Peoples
are with us in the form of
Rakaa Iriscience
, as we delve deep into the specifications of his new album and the work of his many musical family members. We discuss
Eminem
beefs,
Alchemist
new productions, the
Gangrene album
,
Hex Murda
and a lot more, in a refreshing and informative feature-length.Another must hear experience.
Sage Francis
and Strange Famous Music's road warrior,
B. Dolan
, is one of hip hop's most dedicated and massively engrossing artists. His tireless work ethic and unlimited enjoyment of what he does, translate perfectly throughout this interview, as we navigate our way through such topics as
Reptilians
, activism, spoken word poetry,wearing Evel Knievel costumes and jumping onto crowds and so much more in an enthralling feature. Be sure to check out
http://www.knowmore.org
.
King Magnetic
slopes in live from a Poker game, to face the reality of The Friday Night Live Show. We talk album news, his impressive roster of production and collaborative work and even get the chance to open up the forums to listener questions. Meet Magnetic the man and not just magnetic the artist.
Blactastan
is without question, one of hip hop's most satisfying artists. His thrilling vocal abilities and raw, poetic perspectives fill the void left blank by so many other rappers. Expect to hear an upbeat and excitable Blactastan on this interview, as we talk "Black Sabbath" album news, his sacrifices as an artist and much more including an ill freestyle at the end.
AND THAT'S NOT ALL!
Redphone Records
recording artist,
Matt Maddox
is with us to talk about the future of one of underground hip hop's most promising record labels. As well as delivering a freestyle of global proportions, Maddox informs us of his labels plans with such names as Immortal Technique ad Vinnie Paz being dashed around, as we give you the rare chance to meet one of hip hop's newest bloodlines. Enjoy! Contact us at
conspiracyworldwide@gmail.com
Montana Twitter:
http://www.twitter.com/mista_montana
Montana Facebook:
http://www.facebook.com/realmontana2
Menace Twitter:
http://www.twitter.com/menaceuk
Conspiracy Twitter:
http://www.twitter.com/conspiracyradio
Friday Night Twitter:
http://twitter.com/conspiracyfm
If you appreciate what we do please give what you can and we will be here forever!