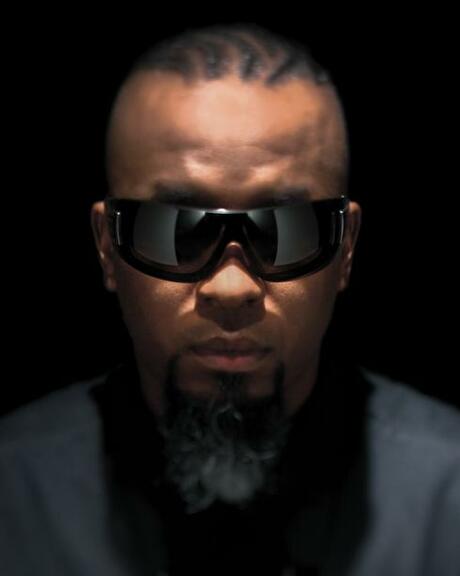 **TO LISTEN OR DOWNLOAD SEE THE END OF THE SHOW DESCRIPTION - POST TO YOUR FACEBOOK PAGE IF YOU LOVE HIP HOP !**
On this
six hour exploding triumph
we have:
The RZA
joins us for a rare and in-depth interview that left live listeners in awe, as The Master takes us on an intelligent journey through his beat creation, an inside analysis of how such classics as Return To The 36 Chambers and Liquid Swords were created, the REAL story behind the making of
8 Diagramz
, the influence of Easy Mo Bee and Prince Paul and an exclusive narrative regarding his work on the new GZA album
"Liquid Swords 2 - The Return Of The Shadowboxer"
. RZA even finds time to discuss modern hip hop media, his relationship with
Jay Electronica
and the success of such talentless nobodies as Paris Hilton. This is an essential, epic 60 minute listen for all lovers of music around the world. Pure classic.
Tech N9ne
embraces the show in style, launching head on into a frank and candid discussion regarding his recent arrest in Missouri and the way in which the media and news reporters are blatantly misrepresenting the facts about the incident. We talk about the recent theft of a vital CD form his tour bus, the excellent positive work he is doing for the community and his new album The Gates Mixed Plate. He even reveals his plans to work with
Eminem
on a future track with
Brother Lynch Hung
and his desire to collaborate with Psychological Records mogul,
Necro
when time permits. D12's
Bizarre
is with us for a cautious and abrupt interview. Possibly remembering the last time he was with us,revealing news about Eminem's Recovery album, Bizarre informs us that D12's track with Eminem "Take Your Best Shot" is to feature on another album. He offers listeners a unique chance to submit beats for the new D12 album but when asked about the possibility of
Slaughterhouse
featuring on the new D12 album...he just leaves.
The Dogg Pound
swerve into the studio to pour on us some liquid refreshment in the form of new album news, their plans for Rock The Bells 2010 and their desire to sonically bring Dogg Pound back to the classic Death Row days.
Daz Dillinger
is the main spokesman and
Kurupt
attempts to get involved but sadly passes out before really getting into his stride. DPG 4 LIfe.
Freddie Foxx (aka. Bumpy Knuckles)
rarely does interviews these days, so it was a true honour to spend 30 minutes with one hip hop's most dedicated artists. We politic about radio ethics, the problems with modern rappers, the dirty mainstream media and more before venturing off into an exclusive discussion regarding his THREE completed studio albums, including one produced by
DJ Premier
, another produced entirely by
Jesse West
and his full collaborative bar-for-bar album with The Teacha
KRS One
.
Homeboy Sandman
is with us to talk world issues, the poisons of mainstream media, the ignorance of modern society and of course his new album. We explore the decision process involved with choosing each producer and the necessity for a soundscape that reaches his own extremely high standards. As fresh and inspiring as the mans music itself. Essential.
Cyrus Malachi
is one the UK's deepest rhyme writers. His recorded works of art are nothing short of instant revelation, so it was our pleasure to welcome him onto the show to discuss his new album, mixtape and the impact and ambition of No Cure Records in 2010. We talk wider issues regarding the UK hip hop scene and
Mista Montana
mocks Giggs openly - a true deliverance.
AND THAT'S NOT ALL!
As
Redphone Records
continues to gain threatening momentum, one of their key vocal messengers,
Matt Maddox
, join us for an exploration of underground hip hop's leading lights including their recent signing of Viper Records affiliate
NightWalker
, their distribution deal with Rob Schwartz's powerhouse
Whomag Distribution
and much more in an interview that will inspire you. Please spread our hard work to
every person
you meet! Check out the WEBSITES
Official Mista Montana website
at
http://www.montanauk.com
- downloads, bio, social network sites and more! AND
The Official Menace Blog
at
http://www.messengermenace.blogspot.com
- thought-provoking posts and commentary. Contact us at
conspiracyworldwide@gmail.com
Montana Twitter:
http://www.twitter.com/mista_montana
Montana Facebook:
http://www.facebook.com/realmontana3
Menace Facebook:
http://www.facebook.com/lukemenace
Menace Twitter:
http://www.twitter.com/menaceuk
Conspiracy Twitter:
http://www.twitter.com/conspiracyradio
Friday Night Twitter:
http://twitter.com/conspiracyfm
If you appreciate what we do please give what you can and we will be here forever!