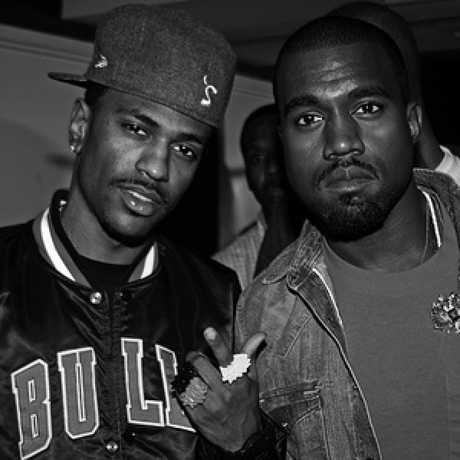 **TO LISTEN OR DOWNLOAD SEE THE END OF THE SHOW DESCRIPTION - POST TO YOUR FACEBOOK PAGE IF YOU LOVE HIP HOP !**
On this
powerful labyrinth
of sneeze we have:
Kanye West
& G.O.O.D. Music's shining light,
Big Sean
, joins us for an exploration of his career to date, including an insightful discussion regarding his new album, working with his mentors Kanye and No I.D. and his reveal of Kanye's new album title. Sean also, in so many words, elaborates on his track with
Eminem
for his new album and states that he is on EVERY track on Kayne's new joint.
Celph Titled
&
Buckwild
join us to discuss their new release, making an album purely from unused beats created in the 90s, venturing solo and much more in a self-assured and affirmative interview with two hip hop heavyweights. This is set to be Celph Titled's first solo album, away form the quality safety stamp of
AOTP
, so expect some deep cognition as we talk about his career and desire to be the best. We also discuss the new
Big L
album and the future for both Celph and Buck - hip hop do not miss this exclusive interview.
Copywrite
joins us, filled with pride, to discuss his new album The Life And Times Of Peter Nelson. We explore the influence and loss of Camu Tao on this album, his ongoing beefs/personal issues with artists such as Cage, Mighty Mi and Eon, his love for
Asher Roth
and much more in an insightful, reflective and honest feature-length interview.
Duckdown Records
latest signing,
Black Rob
, joins us for a powerful and energetic interview regarding his new deal, his aspirations to now make Duckdown his home and work with artists like
Sean Price
, Buckshot, Monch etc. We also take a heart-felt journey through his career, reflecting upon his time at BadBoy Records, his relationship with
P Diddy
, his time incarcerated and much more, including how Diddy has told him that he will appear on his new album.
Blame One
is one of the most respected artists in hip hop.With his new album, "Endurance", dropping soon it was a pleasure to finally talk with the man himself as we venture off into the creation of this and past projects, including a frank discussion regarding his occasional thoughts on retirement.
AND THAT'S NOT ALL!
To celebrate the 2010
DMC Championships
happening this Sunday in London we welcome some of the Hall Of Fame DJs onto the show including
Q Bert
, who delivers a rare and thoughtful interview regarding turntablism in 2010, the need for constant creativity and some of his own innovations, Q Bert taking turntablism as a spiritual experience rather than just fiddling with mixers and vinyl. Furthering the DMC discussion, we then talk with
Cutmaster Swift
and the DMC Event Organiser,
Sally DMC
as the world prepares to witness some of the most creative minds in modern turntablism, perform their magic tricks this Sunday.
ALWAYS HARDCORE!
Enjoy! Contact us at
conspiracyworldwide@gmail.com
OR Blackberry Messenger: 22192BE3 Mista Montana -
http://www.montanauk.com
Menace -
http://messengermenace.blogspot.com/