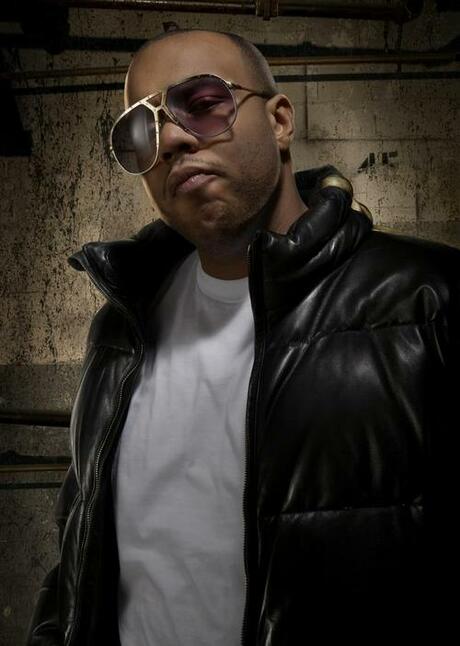 On this dark Autumn twilight Mista Montana and Menace do this:
The Roots
crew are with us in the shape of
Dice Raw
, for a full and frank discussion of their new album
UnDun
, including an analysis of many of the track features and stories behind the making of one of Hip Hop's most eagerly anticipated albums.
Dice Raw
takes us back to the creation of
Illadelph Halflife
, reflects upon the socio-political significance of
The Roots'
forthcoming work, citing
UnDun
as a progressive narrative. With his new solo project also set to drop in December, we discuss this release as well as the progress of
Black Thought
's highly anticipated solo album and a bunch of listener questions in which Dice answers ALL!! Roots fans everywhere unite and listen.
Scram Jones returns to the show, proudly sporting his new free street album The Hat Trick. Filled with tales of future quests including details regarding his full Beast Music compilation due next year, an album which he breaks down in terms of the massive list of guest features. We talk Diamond D, studio chemistry, being taken seriously as an emcee, producer and DJ and his many tales of difficult situations regarding artists he has worked with. Will he ever seal off those Ghostface and Sean Price verses? Listen to find out.
A reborn Grafh steps on to the show with a new-found focus and wave of creativity to discuss the recently released Rule EP and forthcoming projects including; Pain Killers Reloaded and his next solo studio opus, which he reveals isn't far from completion, explaining that it will be his most "polished" record to date. We also talk last years memorable series of freestyles, video's, Shia Lebeouf, industry politics, freedom and more in a frank and cohesive exploration into what many are labeling as phase 2 in Grafh's artistic evolution.
Buzz maker Kid Daytona steps up to the show to discuss his upcoming album The Interlude 2 and its current status, which unlike its predecessor will consist of original production free of any samples, plans of releasing a free EP around Christmas, performing on BET's flagship show 106 & Park and embracing fans as young as 13, memories of being in the studio with Busta Rhymes, Pharell and Q Tip, favourite artists and his on-going quest to collaborate with Q-Tip - plus more in a snap shot thus far of the rising stars journey!
Henry Chalfant steps up for a reflection on the 1982 documentary that found beauty in New York City's bad old days, namely Style Wars, delivering an evocative and unforgettable interview rich in content and nostalgia. We discuss the holy grail of Hop-Hop documentaries and its future, of which its producer Mr. Chalfant has plans on releasing a 30 plus hours project of outtakes called Style Wars...the Outtakes. Shot between 1981 and 1982, these outtakes however are at risk and need to be restored before release. Hours of additional footage are in the archive, all of which is damaged and fading, but fortunately is possible to repair through digital technology and YOUR support. By making a pledge of just $1 or more at the Style Wars Kick-Starter website, you as a supporter will in turn receive rewards based on how much you donate. Will you help save the outtakes? Hip Hop stand up!
Sacramento mainstay
Chuuwee
joins us on the show fresh from the success of his recently released, bold but excellent project
Watching The Throne
. Far from a household name, yet,
Chuuwee
is an amazing young talent and is surely set to leave some massive imprints in the tapestry of Hip Hop as he strives to live his dreams. In his first ever UK interview, we talk the concept behind
Watching The Throne
, Illuminati,
Alchemist
's approval, future plans and much more! Watch this kids next moves, crew!
AND THAT'S NOT ALL!
On her way to the studio to record, former Three 6 Mafia member Gangsta Boo takes time from her busy schedule to appear on the show to celebrate her achievements so far, including her recent collaboration Throw It Up with Yelawolf and Eminem, being a southern pioneer, her love of alternative music, hopes to work with Coldplay and Linkin Park, her relationship with Kreayshawn, Three Six Mafia and a delivery of THREE acapella verses, including a REAL FREESTYLE especially for the folk of UK! Does she care that so many people in Hip Hop have their mind closed to her music and career?! Yes and now you can hear why. Forever gangsta!
Enjoy our stretch!
Contact us at conspiracyworldwide@gmail.com
BBM: 22129BE3