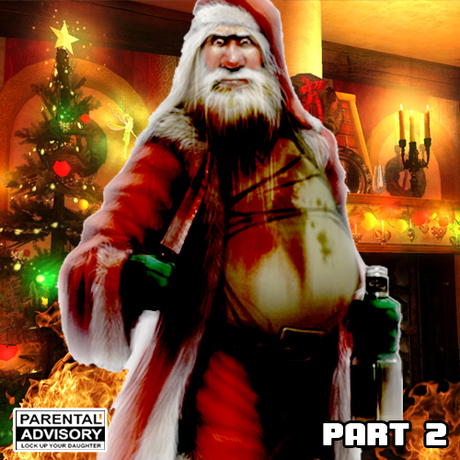 On this epic winter adventure Mista Montana and Menace do this:
Ricky Gervais rarely co-signs musicians. In fact he possibly never does. So it was a surprise to some but not the Conspiracy Worldwide boys when he recently co-signed UK emcee Genesis Elijah and actively reached out to promote Elijah's music to millions of die-hard Gervais followers. Genesis Elijah joins us on this show to reflect upon 2011, his reaction and admiration of comedy greats such as Gervais, citing their refusal to adapt their material for certain niche groups or superficial mainstream approval, as the biggest reason why eh sampled Ricky Gervais in his latest track. We talk new 2012 material as well as a frank and near-the-knuckle discussion of the UK music industry, referencing the failing mass media corporations such as the BBC for the bi-curious nature of so many male artists in 2011. A must hear sermon.
J Dilla is a legendary masterpiece maker whose music has and will continue to translate to multiple generations of music fans for decades to come. February 2012 sees the release of a new Dilla album "Rebirth Of Detroit", co-ordinated by Mr Jonathon Taylor, the CEO of Yancey Media Group. It was our pleasure to speak with the man behind the creation of what is sure to be another monumental moment for hip hop and discuss with Jonathon Taylor, the creative process behind the album including the massive library of work that Dilla has left for his family, the many artists that have recorded their verses for this album and a deep discussion regarding the importance of Yancey Media for the sociological development of Detroit. Will Detroit's very own Eminem make an appearance on this new J Dilla album? Listen now to find out in the heart-warming interview.
Emcee/chef Action Bronson steps up to the plate to discuss his latest serving Well Done as well as future dishes, which include an already finished forthcoming album with seasoned producer Alchemist, a sequel to Dr. Lecter, plus 4 other meals, one of which will see him working with tastemaker favourite Lex Luger for a different flavour. We also talk collaborations, Action's new-found mainstream fame and recognition, food and more in a balanced interview, often leaving you the listener with food for thought. Enjoy!
Billy Danze marches on the show in sparta mode, reflecting on the creation of the brilliant M.O.P. and Snowgoons collaborative project Sparta and its success, sharing the revelation that there will be a sequel in the future. We talk the magic that is the chemistry between M.O.P and the Snowgoons, plans of touring Sparta, Babygrande Records, upcoming material with DJ Premier and DR Period, Frank Miller, Raise Hell being featured in season 4 of Breaking Bad, the possibility of 50 Cent hearing / working with Snowgoons and more! THIS.IS.SPARTA!!
Afu-Ra's body of work embodies a life force that oozes rare quality, which is why it was a pleasure to speak to him after a 6 year hiatus about his new album Body Of The Life Force Part 2 and more! As engaging as you'd expect, this interview explores the high's and low's and recent frustrations of one of Hip Hop's most diverse and celebrated emcees finding Afu-Ra digging deeper than ever before. We talk; Body Of The Life Force Part 2 and its creation, including the tragedy surrounding its creation, DJ Premier, his relationship with members of Gangstarr Foundation, collaborations, inspiration and so much more in one of our most intimate interviews to date.
An electric Torae steps on to the show, filled with optimism and pride, touching on his debut album For The Record and its creative process, as well as the forthcoming Vinyl edition, which will see some of its joints recieve the remix treatment. We also discuss his relationship with Skyzoo, Erick Sermon, DJ Premier, the criticism of this years Heart Failure EP, his role as A&R behind Okayplayer Records upcoming True Notes sequel, his radio show Rap Is Out Of Control and more! For the record, Torae has dropped one of this years dopest sets and we encourage you make the purchase if you haven't already.
Much more than "Pete Rock's brother", we are joined by veteran producer/MC Grap Luva fresh off the release of his debut EP Neva Done, exploring its inception, creation as well as remembering memories of his cousin, the late great Heavy-D, Pete Rock and his father, his admiration for Madlib and his looping and so much more! In addition, we speak Grap's future, which will include a collaborative project with INI's Rob-O and grap venturing into instrumental albums, bringing truth to his latest title that he is neva done!
Tanya Morgan pass through the studio, taking time out of their hectic schedules for an update on their future and a frank discussion on the recently released You And What Army Free EP. In addition we talk past and present collaborations including their plans and desires to work with legendary artists in 2012, their tour schedules and their take on hip hop in 2011.
AND THAT'S NOT ALL!
Join Mista Montana and Menace as they bring in the Festive Cheer with a full round-up of 2011, including the very best hip hop has had to offer for the past 12 months, a round up of the best stories, shemale goofs, Ant and Dec threats and much more! ITV cannot take us out!
Enjoy the emptying of our sack!
BBM: 22192be3
E Mail: conspiracywworldwide@gmail.com